Date posted: May 9, 2012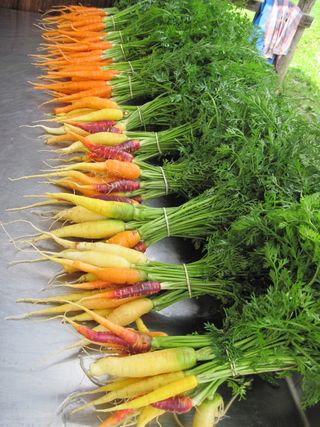 One of the best things about social media marketing is the good it can do.
I'm pleased to have been the backer responsible for putting this Kickerstarter project over the top. My donation help Paper Crane Farms buy a mission-critical tool for the farm.
Farmer Joe Evans explains:
The farm is in need of a Market Van to get us into Asheville, and the surrounding areas, so we may provide access to affordable and healthy food. This year we will also be offering our first CSA, which stresses further our need for a trusty Road Warrior. We are asking for your support with this needed piece of equipment so that we may fulfill the ongoing project of farming, and all that entails.
Kickstarter helps connect businesses, such as mine, that wish to support the endeavors of local producers like Joe. I'm pleased to be a backer of Joe's farm. And I'm eager to support social networking sites like Kickstarter that are built to facilitate these important, socially constructive connections for the betterment of the local community. Without Kickstarter I would have never known about Joe's critical need.